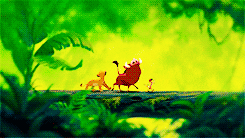 It's true!!! All though…. it's probably going to be all in CG, so I think everyone's using the term 'live-action' wrong.
Disney and director Jon Favreau are working on a live-action remake of one of the studio's most popular animated films.
"We can officially confirm that The Walt Disney Studios and director Jon Favreau are putting a new reimagining of The Lion King on the fast track to production. The project follows the technologically groundbreaking smash hit The Jungle Book, directed by Favreau, which debuted in April and has earned $965.8 million worldwide," Disney said in a press release.
More details below!