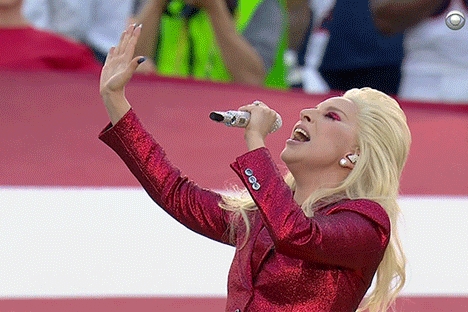 Remember when she performed tha national anthem at the Superbowl last year?
Reportedly, the NFL was so impressed with her performance that they're in talks with her to be the Superbowl halftime performer for next years game.
An NFL rep wouldn't confirm the talks though.  Quote, "We've had conversations with several fantastic artists about the Super Bowl Halftime Show.  However, at this point we do not have a final decision."
She's got a brand new song, and a new album on the way so it would definitely make sense.
Full story below…
Would you want to see Lady Gaga as the halftime performer?
Poll closed: Sep. 30, 2016 @ 12:00 AM