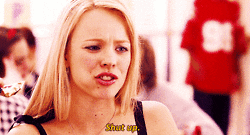 Sometimes Lena Dunham really needs to…
In case you missed it, on Friday she released a detailed letter talking about her experience sitting next to the New York Giants wide receiver, Odell Beckham Jr. at the Met Gala this year.
 "I was sitting next to Odell Beckham Jr., and it was so amazing because it was like he looked at me and he determined I was not the shape of a woman by his standards. He was like, 'That's a marshmallow. That's a child. That's a dog.' It wasn't mean – he just seemed confused,"

"The vibe was very much like, 'Do I want to f— it? Is it wearing a … yep, it's wearing a tuxedo. I'm going to go back to my cell phone.' It was like we were forced to be together, and he literally was scrolling Instagram rather than have to look at a woman in a bow tie. I was like, 'This should be called the Metropolitan Museum of Getting Rejected by Athletes."
Aaaaand cue the social media backlash…You can read more on the initial story below..
Since the backlash she has gone back and apologized on twitter….
.@OBJ_3 is talented, stylish, seems super awesome and wasn't into chatting with me at a fancy party.

— Lena Dunham (@lenadunham) September 2, 2016
My story about him was clearly (to me) about my own insecurities as an average-bodied woman at a table of supermodels & athletes.

— Lena Dunham (@lenadunham) September 2, 2016
It's not an assumption about who he is or an expectation of sexual attention. It's my sense of humor, which has kept me alive for 30 years.

— Lena Dunham (@lenadunham) September 2, 2016