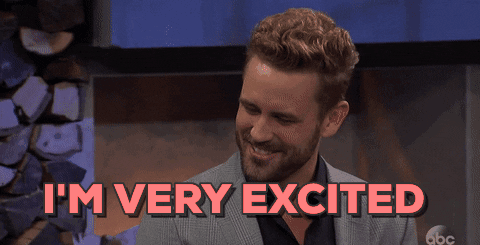 Nope, its not Luke, Robby, or Chase from JoJos season. All very viable options (especially fan fave Luke).
That's Nick Viall, currently on season 3 of Bachelor in Paradise.
This guy was also runner up on two previous seasons of The Bachelorette. I don't know if 3rd time's always a charm….technically 4th if you count BIP. Maybe it's time to look for love outside of a TV show orrrr?
Details below!
And judging by some fan reactions on twitter….he was definitely not a fan pick….
Nick viall is the bachelor lmao lmao finally something to help me stop watching

— Michaela Marotti (@michaelamarotti) August 31, 2016
Who decided to make Nick Viall the new Bachelor? This season is about to be worse than Juan Pablo's season. WTF. #TheBachelor

— NoseyRosie (@RosieCheeks21) August 31, 2016
I've spent way too much of my life watching Nick Viall on television.

— Wheat Hotchkiss (@Wheat_Hotchkiss) August 31, 2016
How do you feel about Nick Viall as the new Bachelor?
Poll closed: Sep. 30, 2016 @ 12:00 AM