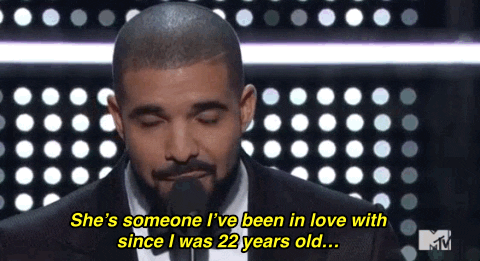 Ahhh yes. The moment we've all been waiting for. For Drake and Rihanna to just go public with their romance. Either that or he was going to ask her to prom.
Last night at the VMAs Drakle was apparent;y "Stuck in traffic" until the very end of the show, when he got to present Rihanna with the Michael Jackson Video Vanguard Award for 2016.
And she totally dodged his kiss… after he professed his love to her. His whole speech was really sweet and mushy….but if you don't want to watch the whole thing, skip to about the 3:50 mark.

Fans seem to think she mouthed "that wasn't funny" after the awkward moment…
But all is good in Drihanna (or is Riake?) world….she made up for it with this kiss we didn't see on TV.
LOVE THESE TWO <3