I've been following YouTuber Chrisspy on social media for a couple years now …but never has she done something this amazing (and kind of creepy haha).
"Finding Nemo is one of my favorite Disney/Pixar movies. I was excited about the move and I just thought it would be fun to challenge myself and see if I could transform into Dory."
Since she has posted the video it's creeping up to almost half a million views, and her followers are trying to get the attention of Ellen by tagging her in all of her posts.
Chrisspy is way more than just a makeup artist… she has been experimenting with different transformations for a bit now. Below I'll post her previous videos to her Buzz Lightyear and Yoda looks…
Meanwhile…. I managed to get my eyeliner even this morning… so there's that.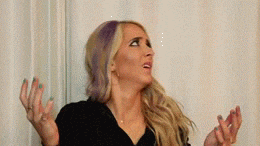 – @daynabreezy  on Twitter
– @daynabreezy on Instagram
– dayna@jumpradio.ca