In a press release today, RBC Bluesfest added a few more acts to the already exciting line-up for this summers festival.
"RBC Bluesfest organizers today announced additions to an already star-studded line-up, including: Juno Award-winning Canadian rapper Belly, Death From Above 1979, Bahari, Lera Lynn, JD McPherson, Jeff Lang, Tor Miller, Steve Hill, Kirby Sewell Band, Colin Linden, Jordan McIntosh, Garrett Klahn, and Jack Broadbent. "This offers added value for current full-festival pass holders and for fans that already have tickets for the days these acts will perform," says the festival's executive director Mark Monahan."
Also a few local acts have been added…
"Recently confirmed additions to the existing list of local bands include: Steve Adamyk Band, Bonnie Doon, Wotts, Merganzer, Scary Bear Soundtrack, Her Harbour, Danielle Allard, Noushka, The Powergoats, Chris Page, Yusso, Silver Creek, Thrust, and leMeow, with more to be announced."
Plus, some ticket news…
"Festival organizers also announced that RBC Bluesfest tickets will be available at both Compact Music outlets on Bank Street, beginning April 25. Additional outlets will be open later this spring. Stay tuned to the ticket page on the RBC Bluesfest website for details."
All line-up details on their site HERE!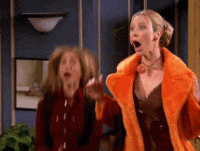 It's comingggggg!
– @daynabreezy  on Twitter
– @daynabreezy on Instagram
– dayna@jumpradio.ca