Make sure you're following RBC Bluesfest's Snapchat today!
All day long RBC Bluesfest is going to be sharing hints on the upcoming line up on their snap story. Scan the code below on your snap camera or look up 'ottawabluesfest'.
We also got a hint on their Instagram yesterday…
Everyone's guessing Our Lady Peace because of their song 'Superman's Dead', but we still don't know for sure. So exciting!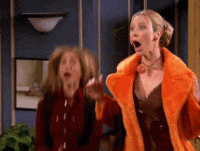 Who would you love to see this year? Let us know in the comments below!
– @daynabreezy  on Twitter
– @daynabreezy on Instagram
– dayna@jumpradio.ca